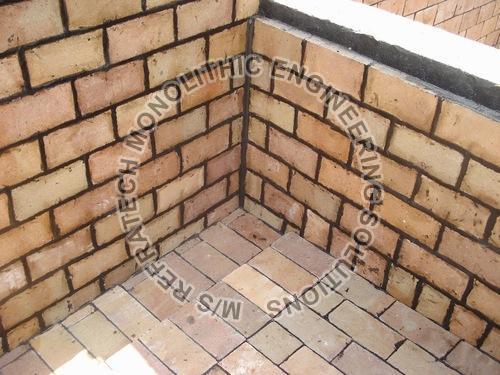 Acid Proof Bricks are perfect to use for the low lime formation, feldspar, flint, iron content, or sand. You can contact the supplier online and place your order.

Acid-proof bricks are referred to as a special kind of masonry bricks and are considered chemically resistant and durable thermally. They are just the perfect solution for masonry building and flooring which is expected to have been attacked by the chemical plant. The raw materials that are used to create bricks are shale and clay which is appropriate for the formation of low lime, feldspar, flint, iron content, or sand and kept at a higher degree of temperature.

Used in Wide Range
These kinds of bricks are helpful in a broad range of applications for paving, pit linings, drains, and procedure vessel linings in the Chemical Process business. A good company will first check out the acid brick and coasting. It will make sure about the required repair on inside tanks and floor, etc. The experts first check for the lining cracks, deteriorated bricks, receded mortar joints, and once the repairs get finished, they give a report outlining the job completed and notations on areas that must be looked into the future outcomes.

The technical properties of high-quality acid bricks need low porosity, resistance to a wide range of chemicals plus abrasion and impact resistance. Several other properties which include heat resistance to thermal shock are necessary for definite applications.
The durability and strength of the acid bricks let their use as useful linings in a broad range of industrial apps. The internal linings to work on the vessels and tanks open them to harsh working surroundings as do floor paving apps need chemical resistance and the ability to stand with the abrasion and impact.

In the combination of an acid-resistant membrane, acid resistant brick has been used to defend carbon steel tools and concrete from acidic chemicals. The brick is not just acid resistant as a part of the brick is soluble in acid. The brick just merely serves to decrease the rate at which the acid journeys to the membrane and shell. The previous function of the brick lining is to decrease the temperature at the shell to a point where the acid resistant membrane used will not be harmed by rising temperatures.

Acid bricks are often used in engineered personalized vessel linings incorporating unique shaped bricks to provide a lining fitted with stretched mortar-filled joints. Take an example of vessels lined with both special and standard acid brick are sulphuric acid plants, alum digesters, steel pickling lines, pressure vessel linings, ventures, drains, and acid-neutralizing lowest point.

The design of acid resistant brick can be based on the necessities outlined in ASTM C279 'Standard Specification for Chemical-Resistant Masonry Units' and more additional features. It includes both clay and shale-type bricks.

If you are looking for Acid Proof Bricks Suppliers in India, you can search for them online. There are lots of suppliers working for the benefit of their customers.
This entry was posted on February, 15, 2022 at 10 : 59 am and is filed under Bricks. You can follow any responses to this entry through the RSS 2.0 feed. You can leave a response from your own site.